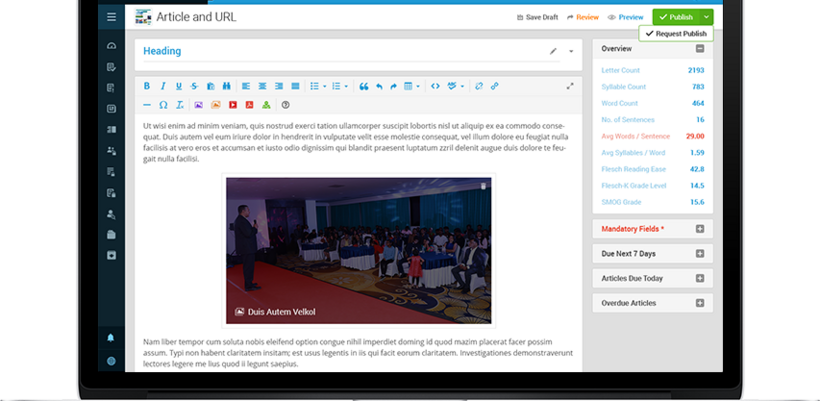 Fully Customizable
Seamless Integration
Scalable Microservices Architecture
API- first as opposed to API-only
Powered with AI
CMS: Managing, publishing, and editing content should not be a nightmare. As a digital publisher, you should be able to focus on creating and monetizing content. Getting it to your readers in an easy to digest format should take a few clicks, not an hour long process. Kreatio CMS was built by publishers for publishers and will amaze you with its customizability and automation.